Annual Fundraiser Gala
A Big Heartfelt Thank You!
To everyone who attended and helped with our 1st Fundraising Gala for making it a Success.
We look forward to seeing you all again next year!
Join us for our 2nd annual Fundraising Gala "A NIGHT IN TUSCANY" at Our Lady of Guadalupe Abbey, Saturday, September 30, 2017 at 6:00 p.m.
Tickets are $100 for 2 people which includes:
Cocktails and Hors D'oeuvres
Dinner
Silent and Live Auctions
Entertainment and dancing
Your ticket enters you into a raffle drawing to win one of several fabulous prizes such as:
"La Dolce Vita: TRIP FOR TWO TO ROME, ITALY including airfare and hotel."
The Monastery also is extending a
special rate for guests wanting to stay for the Gala weekend for $50/night
.
If you're interested in purchasing tickets or sponsoring the Gala:
contact manager@pecosmonastery.org
or call 505.757.6415, ext. 112
This year's entertainment included:
Nate Salazar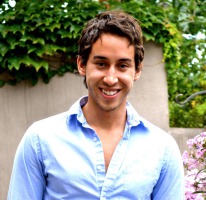 Nathan Salazar, a native of Santa Fe, holds a Masters degree in Collaborative Piano from the University of Michigan where he studied with Martin Katz. He received his vocal and piano performance degrees from the University of Kansas, where he studied with Julia Broxholm and Jack Winerock. Nathan made his orchestral debut in 2004 with the New Mexico Symphony Orchestra. His musical travels have taken him to England, Scotland, Italy, Russia, as well as all over the United States. He performed in the International Festival of Spanish and Latin American Music where he worked with renowned mezzo-soprano Teresa Berganza. Nathan has been featured in performances at Hill Auditorium in Ann Arbor, The Kennedy Center in Washington D.C., and Carnegie Hall in New York City among other premier performance venues in the United States. He received a fellowship to Songfest in Los Angeles in 2013, where he studied with pianists Margo Garrett and Graham Johnson. He has worked with composers Jake Heggie, John Musto, William Bolcom, Paul Schoenfield, and Libby Larsen. He recently took part in Songfest's first commercial recording, which is now available. In January 2014, he was invited to be a part of Marilyn Horne's 80th birthday celebration through the series "The Song Continues" at Carnegie Hall, where he worked with Ms. Horne, Martin Katz, and the legendary Christa Ludwig. Nathan performs and coaches with Coro de Camara, Sangre de Cristo Chorale, the Santa Fe Desert Chorale, and the Santa Fe Opera.
Susan Stokes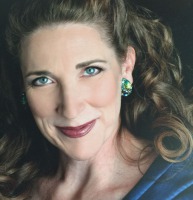 Soprano Susan Lane Stokes has enjoyed a long and varied performing career with regional opera companies and orchestras across America. From Chicago Opera Theater, Evanston Light Opera, Michigan Opera Theater Lenawee to West Bay Opera, Walnut Creek Symphony, and San Francisco Opera's school tours, among many other organizations, Susan has appeared in such roles as Violetta in La Traviata, Mimi in La Boheme, Rosalinda in Die Fledermaus, and Donna Anna in Don Giovanni as part of over 40 roles she has portrayed. Enjoyed by audiences and acclaimed by critics for her acting as well as the beauty of her voice, Susan embraces each opportunity with love and joy. A member of NATS, Susan also maintains a busy private voice studio in Tucson, AZ, where she lives with her husband Gary and their daughter Anna.