Pastel Art Retreat: Building a Foundation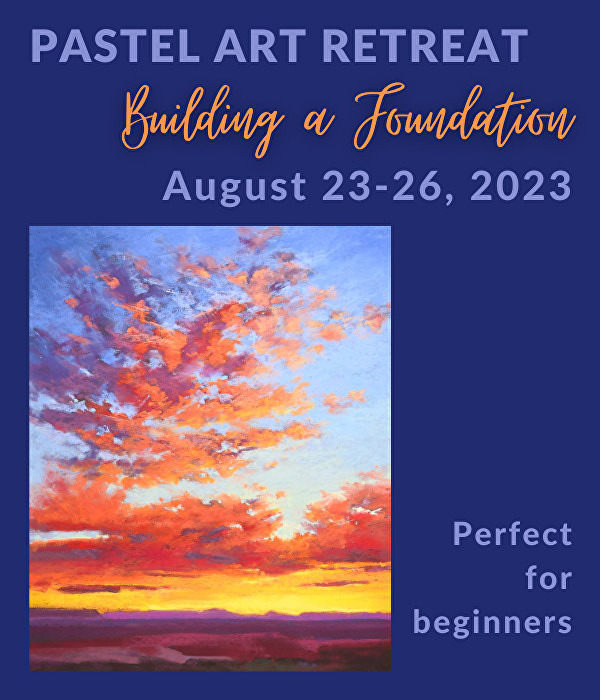 ALL-INCLUSIVE full three-day pastel workshop and 4 night retreat.

Workshop Fee is $400 + tax = $433.25 and entails professional instruction.

Room and Board is a reduced summer rate of $65.00 per person, per night or $260.00 for four nights, and $125 per couple, per night. Pricing includes a private room with bath, and three healthy meals per day.

THIS WORKSHOP IS IDEAL FOR BEGINNING STUDENTS.
Tobi Clement is an internationally recognized and professional award-winning pastel artist, known for her expressive skies. Tobi's work was featured in the annual French publication, Pratiques De Arts #50 magazine in 2019 and is invited as one of fourteen American artists to participate in a special all-woman Pastel exhibition in Montluçon, France in 2022 honoring American Women Pastellists.
Pastel Journal featured her with a two part educational editorial in the Summer issue 2019.
PleinAir Magazine featured Tobi in an educational editorial in the 2020 November Issue.
Building a Foundation
A three-day intensive workshop that will help build a strong foundation of knowledge that will jump start your exploration of the pastel medium. We will spend the first two days exploring and understanding the differences in pastel materials while experimenting with different papers and pastel brands to identify the materials that work best for you. You will focus on building layers, incorporating bold mark making and exploring the use of value and big shapes to create strong compositions.
Demonstrations will be high energy and short so you can spend more time painting, not watching. Hands-on exercises will provide the opportunity to experiment and apply the information taught. Each completed exercise sheet can be saved in a notebook for future reference. We will spend the first two days working indoors and the last day will be spent outdoors painting "en plein air" on the monastery grounds while being mentored throughout the process.
RESERVE YOUR SPOT NOW!
Accommodations include four nights, private room and bath, with meals included.
Total cost for accommodations and workshop: $713.25 ($433.25>Workshop Fees and $260 for accommodations @ $65 per person, per night for four nights).
Email:  
tobiclement13@gmail.com
To find out more, click here [
www.tobiclementartist.com/workshop/21275/pastel-art-retreat-building-a-foundation
].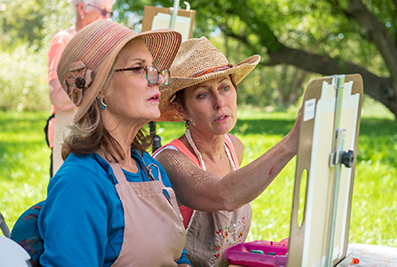 "Who knew that Pastels could be so complex, varied, and adventurous. All the different texture of the papers and the vast panorama of the variety of the pastels themselves, was explained and demonstrated with clarity, wit, and charm, by our talented instructor, Tobi Clement. The Monastery provided us with a tranquil environment to explore our creativity. What a delightful opportunity, and one that I hope to build upon in the months to come. I'm looking forward to another workshop and a reunion with our group sometime soon in the future." Jaqui Gillen