Getting Here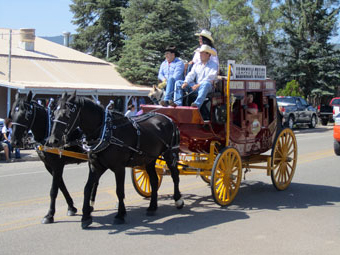 Our Lady of Guadalupe Abbey is located 25 miles east of Santa Fe, New Mexico.
Driving directions:
From Santa Fe take North I-25 to exit 299, NM50, Glorieta. Cross over the interstate and turn right on NM50. Proceed to the main intersection in Pecos and turn left on NM63. The Abbey is about 1 and ½ miles on the left.
From Las Vegas, New Mexico take South I-25 to exit 307, NM63, Rowe. Proceed north to Pecos. Continue through the main intersection. The Abbey is about 1 and ½ miles on the left.
Air and ground transportation information:
Several airlines currently fly into Santa Fe Airport. Please see the official City of Santa Fe Website for more information.
Albuquerque, New Mexico has the nearest major airport. Please see the official City of Albuquerque Website for more information.
New Mexico Railrunner provides passenger train service between Albuquerque and Santa Fe.
Sandia Shuttle service provides ground transportation from Albuquerque airport to various destinations in Santa Fe.
The village of Lamy, New Mexico is served by Amtrak.
Our pick-up and drop-off times for Santa Fe have varing hours. . Please make your travel arrangements prior to arrival at monastery. Effective January 2017
There are no telephones or televisions in the rooms. There is internet access in the guest lounge and the Tolemei Center. Wi-fi service is available in some areas. Cell service is limited due to our location in the mountains. Please bring an alarm clock. Warm clothing is always a good idea, as we are at 7000 feet. There may be snow in the winter, and summer evenings are often cool. Walking or hiking shoes are recommended. Because of the high altitude, there is less oxygen in the air. If you have medical conditions that may be affected by this, please check with your doctor before coming. Please dress appropriately and modestly. Refrain from bringing alcoholic beverages onto Abbey property. Due to fire regulations and personal allergies we cannot allow smoking or pets in the buildings. The use of outside fires, such as camp fires, are banned on monastic grounds
effective January 2017
.
View Larger Map