Father Richard Rohr presents- Another Name for Every Thing: The Universal Christ
October 12-14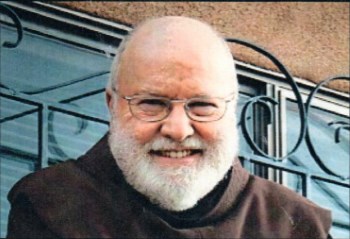 Fr. Richard Rohr is a globally recognized ecumenical teacher bearing witness to the universal awakening within Christian mysticism. He is a Franciscan priest of the New Mexico Province and founder of the Center for Action and Contemplation (CAC) in Albuquerque, New Mexico. Fr. Richard's teaching is grounded in the Franciscan alternative orthodoxy—practices of contemplation and self-emptying, expressing itself in radical compassion, particularly for the socially marginalized.
Fr. Richard is the author of several books, including
Everything Belongs
,
Adam's Return
,
The Naked Now
,
Breathing Under Water
,
Falling Upward
,
Immortal Diamond
, and
Eager to Love: The Alternative Way of Francis of Assisi
. His newest book is
The Divine Dance: The Trinity and Your Transformation
(with Mike Morrell).
Fr. Richard is academic dean of the
Living School for Action and Contemplation
. Drawing upon Christianity's place within the Perennial Tradition, the mission of the Living School is to produce Compassionate and powerfully learned individuals who will work for positive change in the world based on awareness of our common union with God and all beings.
The retreat is based on Richards next book - which distinguishes Jesus from Christ while also keeping them one.
Come away and enjoy a weekend of theological reflection, dialogue,and time for contemplative prayer.
The pastoral and ecclesial implications are life changing for many people.
It will be the first time Richard has returned to the monastery in almost thirty years, and he is quite happy to do so.
Retreat Schedule:
Check in begins at 3:00 pm on Friday.
Friday Schedule:
Rosary 4:30
Vespers 5:00
Super 5:30
1st Conference 7:00-8:00
Grand Silence begins at 9:00
Saturday:
Rising Bell: 6:30
Lauds: 7:00
Mass: 7:30
Breakfast: 8:15
1st Conference 9:30-10:30
Sext 12:15
Lunch 12:30
2nd Conference 2:00-3:00
Rosary 4:30
Vespers 5:00
Supper 5:30
Grand Silence begins at 9:00
Sunday:
Rising Bell 6:30
Lauds 7:00
Breakfast 7:30
Mass 9:00
Closing Conference 11:00-12:0 noon
Retreat concludes after the closing conference - we are not able to provide lunch.
More Retreats at the Abbey