Individual Retreats
Private and Directed Retreats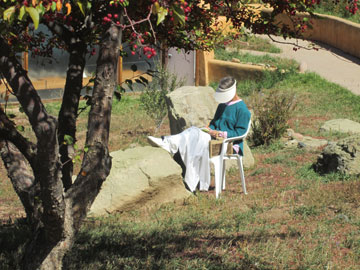 Our Lady of Guadalupe Abbey is a monastery with private rooms, hermitages and retreat
facilities
for individuals and groups. Retreatants may participate in our
prayer life
but are not required to do so. Our retreat facilities include:
Simply appointed comfortable rooms
Hermitages with simple kitchen facilities
Monastic chapel, always open to retreatants
1000 acres of mountain property with Pecos Riverfront and Monastery Lake
Auditorium and meeting rooms.
Retreatants and guests are welcome to join the community at all services.
Call or email our guest master at 505.757.6415 ext. 101 or
guestmaster@pecosmonastery.org
Group Retreats at the Abbey