On Color! Color, Unity & Form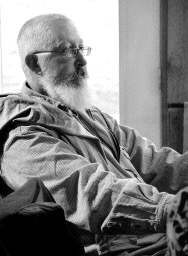 Casey Klahn , will be conducting the On Color! Color, Unity & Form workshop at the Pecos Benedictine Monastery in Pecos, New Mexico located in the Pecos River Canyon 25 miles east of Santa Fe.
Casey is an American artist who shows you new colors. His abstracted style and use of color embrace the expresson of his personal ideas. Klahn has said, "I hope for that my painting feels like nine months of rain, but with hope tomorrow."
Klahn works in pastel, mixed media, charcoal, and graphite. He teaches art workshops internationally and writes the popular blog, The Colorist.
Cost: $750
Dates: Aug 2-5, 2017
To register for the workshop and secure your lodging please contact:
Bruce Wadsworth, Marketing/Retreat Director
Pecos Benedictine Monastery
Tuesday - Saturday 9:00 am - 3:00 pm
manager@pecosmonastery.org
(505)-757-6415 x112