Ann Campbell's Painted Prayers Illuminations Workshop
June 10-16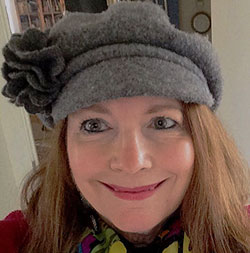 Ann Marie Campbell was born and raised in Los Angeles, where she earned a B.A. Degree in Painting/Sculpture/Graphic Arts from UCLA and is a life-time member of the Alpha Lambda Delta Honor Society.
Ann?'s paintings and iconography have graced a museum's wall (Crocker Art Museum), are in innumerable collections, and have won countless awards. She is sought after as a Workshop lnstructor in many different art media.
Additionally, her work of large-scale murals and frescos in hospitals, restaurants, salons and more, have been critically acclaimed, She completed 20+major projects across the nation and Canada for the Virgin Megastore Company alone, in New York, New Orleans, Chicago, San Francisco, Los Angeles, Long lsland, Miami, Orlando, Dallas, Hollywood, Newport Beach, Denver, Columbus and more across the nation.
Her work has been photographed by the New York Times, and has been featured in Women's Wear Daily magazine, New Orleans Times-Picayune, Sacramento Magazine, Sacramento Bee, Folsom Telegraph, Catholic Herald and many more. In addition to prestigious awards in national competitions, Ann has been honored by inclusion in Who's Who in American Women, Who's Who in the West, Who's Who in Art and more.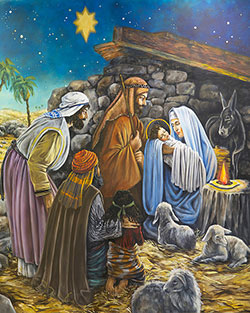 SACRED ART above all remains Ann's passion and inspiration, Fascinated by the Illuminated lconography of the Dark and Middle Ages, she has become adept at rendering these "PAINTED PRAYERS".
In this contemplative Retreat, Ann will discuss how a medieval monk would go about painting and illuminating the Church's Sacred Texts, She will teach the process of gilding and its significance in these "prayers to God.'' Ann will also demonstrate egg tempera: how it is made with precious pigments from around the world, and then paint on the traditional goatskin parchment, She will also highlight how in monastic tradition, a monk from the Middle Ages would follow a strict practice, allowing all who saw the image to understand a universal symbolic language of God, Students will begin to understand how timeless Catholic imagery is.
AII Participants will leave with their own "Painted Prayers", rendered authentically on animal skin parchments.
Ann is currently a member of the Sacramento Fine Arts Center, Oil Painters of America, the Northern California Art Club, and The Portrait Society of America.
Her website is www.annmariecampbell.com.
All materials are provided but you can bring favorite brushes, a painting smock, pens/pencils/notebook, and camera.
The residential fee for the workshop which includes tuition, a private room and bath, all meals, and refreshments is $650.
$125.00 deposit
The charge for commuters which includes tuition, refreshments and the mid-day meals is $400.
The material fee for all students is $55.
To register for the workshop call the monastery at (505) 757-6415 ext. 112, or e-mail:
manager@pecosmonastery.org
More Retreats at the Abbey
April 12 - April 14
June 12 - June 16